Spa Bellezza uses only top quality exclusive products. 
After being in the Spa industry for over 30 years, Spa Bellezza has chosen only the best of the best to use on our clients for optimal results.
Spa Bellezza's Main Product line is Dermalogica:
Call Spa Bellezza For Pricing 631.779.3773
Dermalogica is a skin care line that takes a health approach rather than a beauty one. 
All Dermalogica products are free from irritants that can cause your skin to break out,  such as lanolin, SD alcohol, mineral oil, fragrances or artificial colors.
This company does not use animal testing to test its products.
Dermalogica offers a complete skin care line to keep your skin healthy or to treat problem skin due to acne, aging or hyperpigmentation from sun damage or hormonal fluctuations.
All Dermalogica products are made in southern California. 
The products are designed to improve the quality of your skin.  Dermalogica doesn't believe that skin care should fall under the beauty and glamour category. This company believes that skin care is a health issue, not a cosmetic one.
     ~Skin Health:  Skin, the largest living organ on the body, helps to bar and eliminate toxins from the body, according to the Dermalogica website. The people behind the Dermalogica brand believe that people should get regular skin consultations, just as they do for a doctor and dentist. As a person's skin changes, the skin care products used should reflect the changes.
Spa Bellezza's Serum's are Touché:
Call Spa Bellezza For Pricing 631.779.3773
Touché Lightening Serum
For Hyper pigmentation, uneven skin tone
A carefully balanced formula intended to lighten and brighten skin, noticeably reducing hyper pigmentation. Vitamin C and cutting edge ingredients combine to give the maximum potency attainable without Hydroquinone.
Primary Function – Brightens skin, reduces brown spots
•High potency natural extracts work in combination to effectively lighten and brighten the skin without sensitivity
•Can spot treat where needed for targeted results
TIP!  Always use in conjunction with Day Moisturizer SPF 15 to help prevents further hyper pigmentation induced by UV radiation
Secondary Function – Anti-aging
•Firming, improves skin's texture and elasticity
•High in antioxidant and anti-inflammatory properties, key elements in combating premature aging
Touché Lifting Serum
For Mature skin, wrinkles, loss of elasticity, fine lines
This unique, dramatic Peptide and Vitamin C serum provides the best of science and nature to lift, smooth and firm mature skin. Immediate visual effects support the long term benefits when used consistently. Reduces and helps prevent wrinkles!
Primary Function – Firms and tones
•Peptides and Vitamin C work synergistically to stimulate skin's ability to synthesize collagen
•Matrixyl 3000 also promotes even skin tone while firming and toning
Secondary Function – Reduces wrinkles, fine lines
•Plumping from deep within helps reduce the appearance of wrinkle depth
•High in antioxidant and anti-inflammatory properties, key elements in combating premature aging
TIP! Use daily for optimal results
Touché Oxygen Serum
For Sallow, Acneic, Stressed Skin
The ultimate oxygen carrier, this serum contains Fiflow®, the same protein used to capture and transport oxygen through-out the body, mimicking the function of hemoglobin. Stimulates circulation while discouraging bacteria growth. For stressed, sallow and acneic skin.
Primary Function – Revitalize
•Delivers life-infusing oxygen, while simultaneously removing toxins
•Rehydrates, revitalizes, brightens and repairs stressed skin
Secondary Function – Detoxify
•Renews and detoxifies stressed skin, removing CO2 and pollutants
•Aids skin in its own ability to heal and repair
•Excellent treatment after shaving.
TIP!  Use as a spot treatment for areas prone to breakout/acne – the bacteria that causes acne cannot live in an oxygenated environment.
Touché Revitalizing Serum
For Rough, devitalized skin, all skin types
Nutrient and lactic-rich Mare's Milk couples with pineapple and papaya enzymes to smooth, renew and fortify stressed skin and reduce the look of wrinkles.
Primary Function – Rejuvenate
•Nourishes, hydrates, firms stressed or dull skin for a youthful glow
•Exfoliation speeds up the cellular renewal process and reduces the look of wrinkles, resulting in younger looking and acting skin
TIP!  This serum's self regulating formulation allows you to apply to clean skin right before bed. No need to remove until morning
Secondary Function – Retexture
•Dual action exfoliation loosens then digests dead surface skin cells for improved tone and texture
•Reveals softer, smoother more radiant looking skin without sensitivity
Touché Marine Collagen Serum
For All Skin Types
This luxurious blend of ingredients couples nature and science to effortlessly reduce trans-epidermal water loss and provide a non-occlusive protective barrier from the environment. Instantly plumps up fine lines with superior hydration for all skin types.
Primary Function – Hydrate
•Deeply hydrates dry and dehydrated skin with moisture binding properties
•Helps soften the visible signs of aging
•TIP! Use on top of make-up for quick hydration and touch-up during the day
•TIP! For very oily skin or in extreme humidity, can be used as treatment and moisturizer in one!
Secondary Function – Tissue Repair
•Designed as a second skin for protection and retaining moisture
•Aids skin in its own ability to heal and repair
Touché Caviar Serum
For Damaged Skin
A nourishing biotic caviar extract charged with DNA, vitamins, minerals, amino and fatty acids, formulated to safeguard skin's supple nature against oxidative free-radical damage. Supports skin structure and rejuvenating while  smoothing texture for damaged or mature skin.
Primary Function – Repair
•Helps minimize signs of aging by encouraging younger functioning skin.
•Visibly improves elasticity, tone and firmness
•TIP!   Use at night while skin repairs itself for optimal effect
Secondary Function – Powerful Nourishment
•Like a multi-vitamin for your skin. Just like you, your skin cells perform better when well feed
•Contains vitamins A, B, B2, B6, D & E and minerals and trace elements such as cobalt, copper, fluorine, iodine, iron and amino acids with fatty acids
Touché Soothing Serum
For Inflamed, irritated, puffy skin
Designed with Aloe, Cucumber and Licorice to treat and relieve issues consistent with sensitive and irritated skin.  A roll-on applicator engages the lymphatic system for unparalleled circulatory support and skin firming. Great for combating under-eye  puffiness and discoloration.
Primary Function – Anti-inflammatory, calming
•Natural extracts such as Aloe and Cucumber combine seamlessly with peptides to soothe and strengthen sensitive skin
•Calming Licorice also brightens while it soothes
Secondary Function – Reduces dark under eye circles
•Helps reduce dark bluish discoloration under the eyes where skin can be fragile, thin, almost translucent
•TIP!  Unique roller ball can be used for lymph drainage to detoxify as it soothes.
Our Peels are Glo Therapeutics and Image Skincare
 If you've ever wondered "What can I expect from a professional chemical peel?" you're not alone!
Our highly trained and licensed estheticians answer countless questions regarding our professional chemical peels and treatments.  Since Spa Bellezza offers a wide range of advanced peel treatments designed to target skin concerns including fine lines, acne, hyperpigmentation and dull skin, the answers to these questions vary. Our peels range from mild to aggressive and the results can be truly stunning.   One of our Spa Esthetician specialists can help you choose the right peel for you during your consultation.
Call Spa Bellezza For Pricing 631.779.3773
Our advanced skincare addendum line and cellulite line are Circadia
Circadia by Dr. Pugliese is a line of scientifically proven formulations for achieving optimal skin health. 
Dr. Peter T. Pugliese has spent more than 50 years in the fields of skin care, formulation, education and research.
Call Spa Bellezza For Pricing 631.779.3773
Circadia by Dr. Pugliese Vitamin C Reversal Serum gently restores the skin's naturally youthful radiance while helping prevent free-radical damage.
Vitamin C, a potent antioxidant, stimulates collagen production for a firm and even complexion without visible fine lines and wrinkles.
Sodium hyaluronate binds moisture to the skin for soft and hydrated skin.
Circadia by Dr. Pugliese Micro-Exfoliating Honey Cleanser features micro-beads that gently exfoliate the skin to get rid of dirt, oil, impurities and excess shine while improving the tone and texture.
Glycerin moisturizes for a smooth and radiant complexion.
Fragrance- and sulfate-free.
Circadia by Dr. Pugliese Blue Bamboo Exfoliator for Body gently exfoliates and removes impurities for smooth and clear skin.
Bamboo exfoliating particles and blueberry seeds refine rough areas, including elbows, knees and heels.
Bamboo extract binds moisture to the skin to prevent dryness. Sulfate-free.
Circadia by Dr. Pugliese Professional Firming and Shaping Gel tightens, tones and smoothes to improve the appearance of cellulite on thighs and the buttock area.
Caffeine enhances circulation while butchersbroom extract reduces inflammation to lessen areas with "dimpled skin."
Cornmint oil invigorates and refreshes the skin with a cooling sensation.
Our Make Up Line is Motives
Motives cosmetics started in 2008 and is under the our parent company Market America, Worldwide, which was established in 1992 and has generated over $5.5 billion in accumulated sales. With her husband's, JR Ridinger, encouragement, Loren Ridinger made the decision to launch a cosmetics line built on great products and unlimited dreams. Our key principles have been based on creativity, innovation and entrepreneurship.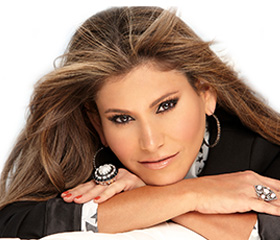 Through cutting-edge technology and attention to quality, Motives is a world leader in the cosmetics industry. Motives is worn by some of today's hottest celebrities and is a favorite of makeup artists, models and photographers. We strive to empower people everywhere to look and feel beautiful inside and out, and provide people with an opportunity to live the lifestyle they have always dreamed of. Motives has been featured in industry-leading publications, such as Vogue, Allure, Lucky, People Style Watch, and InStyle.
Shop our Motives Make Up OnLine or at Spa Bellezza
www.MotivesCosmetics.com/SpaBellezza
Motives Top 10 Beauty Products
Make Up Line is Motive
To order our pure essential oils online go to www.MyDoterra.com/SpaBellezza